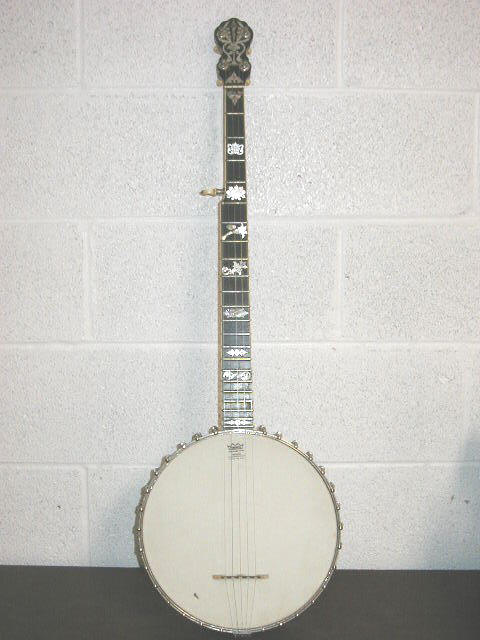 A. C. Fairbanks "Special Electric No. 5" 5-string banjo, S/N 18869, Circa 1899
This beautiful banjo was, at the time, next to the top of the Fairbanks line. The beautiful engraved inlay pattern was later to appear in somewhat modified form on the finest Tubaphone and Whyte Laydie models, as was the fancy marquetry inlaid into the back of the rim. Note the beautifully carved heel, the early "griffin" inlay on the back of the peghead, and the multiple colored laminations and long ebony backstrap.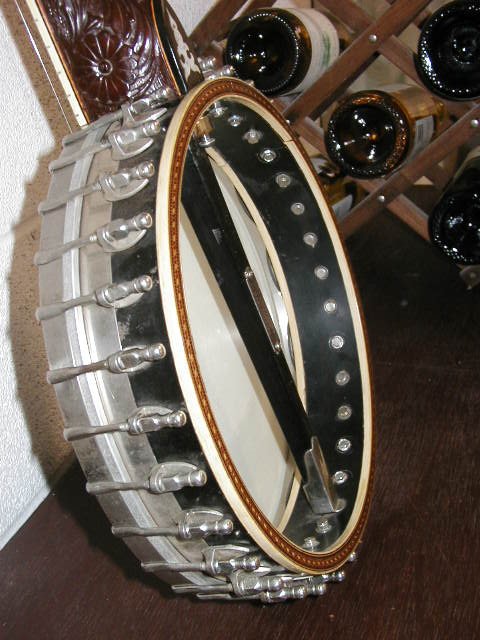 This banjo has an inverted electric tone ring.